Business Transformation – The Existential Imperative Facing all Enduring Organizations
Change how your organization delivers value to employees, customers, partners, and other stakeholders by embracing game-changing technologies, inspiring new business models, and enhancing stakeholder experiences across your ecosystem.
Technology Continues to Be the Prism of all Organizational Change
Business transformation refers to the fundamental and comprehensive change organizations undergo to improve performance, competitiveness, and propensity to adapt to evolving conditions. It involves the reevaluation and restructuring of strategies, processes, culture, and organizational structure.
It's driven by the recognition of the need to evolve and innovate in response to internal or external factors such as market disruptions, technological advancements, changing customer expectations, competitive pressures, or regulatory requirements.
It requires a strategic and holistic approach, often involving significant investments, to reshape an organization and align it with new objectives and opportunities.
Detailed Planning and Flawless Execution
The goals of business transformation may vary depending on the specific circumstances and objectives of the organization. They may include improving operational efficiency, driving growth, enhancing customer experience, fostering innovation, optimizing resource allocation, expanding into new markets, or transitioning to new business models.
In this digital, evermore AI influenced age, inevitably, the prism of all material organizational change is technology. What systems will support, propagate, and sustain your plan? Who will run configure, build, and run those systems? How will you secure, protect, and maintain these systems? How will you ensure they are resilient and continue operations through and after emergent events that disrupt business as usual?
Successful business transformation involves careful planning, effective change management, stakeholder engagement, and continuous monitoring and adjustment. It requires strong leadership, clear vision, and the willingness to challenge existing practices and embrace new ways of operating. And inevitably, going to market involves the ability to select, deploy, operate, secure, and sustain complex platform technologies.
A Proven Track Record of Success
EMBER is a time-proven, business transformation partner with the business operations and technology expertise to help you conceptualize, plan, execute, and sustain your transformative, aspirational business objectives.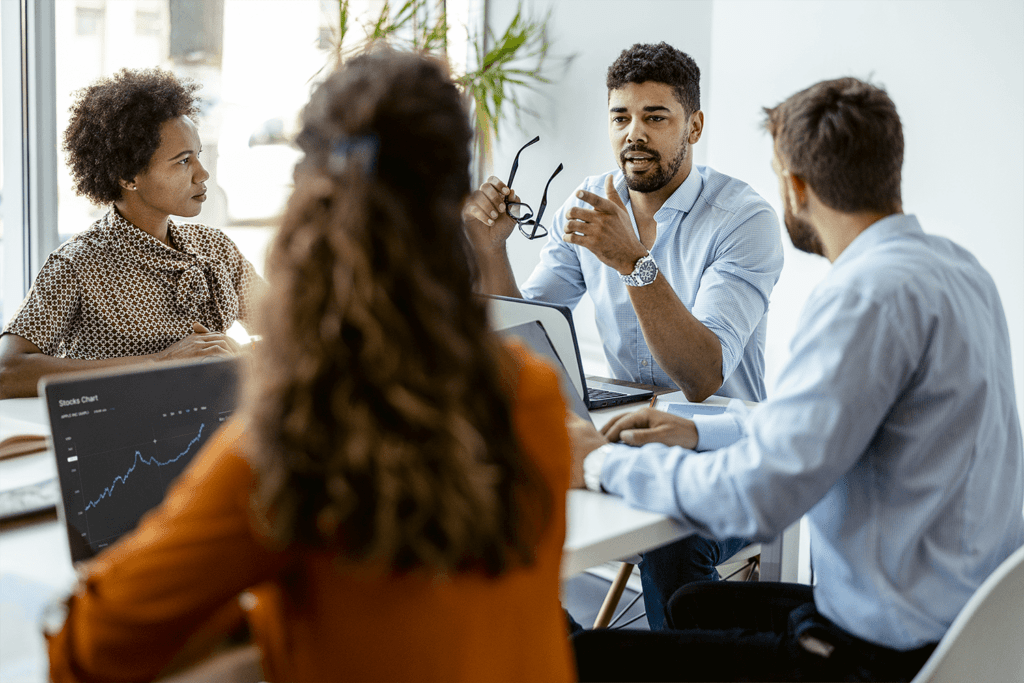 EMBER's Business Transformation Consultants
With a proven track record of leading successful digital transformations, EMBER's Business Transformation Consultants team can
Provide a fact-based, third-party assessment of your current IT landscape and how it aligns with your business strategy.
Develop an industry-specific snapshot highlighting emerging trends, competitive differentiators, and technology best practices.
Lead the development of a long-term strategic technology plan to prepare your organization for growth with the ability to pivot quickly as new opportunities emerge.
Design and implement secure, sustainable, scalable technology solutions to maximize your revenue streams and productivity.
Ways to Achieve Digital Transformation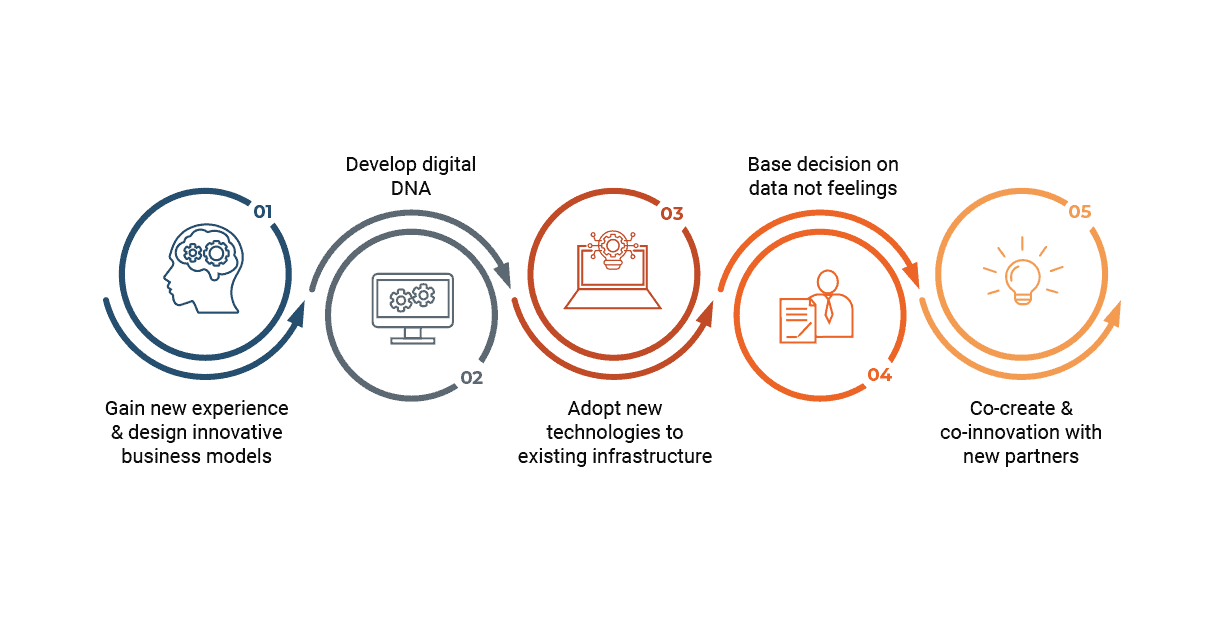 Tools We Use to Deliver
Deliver Business Transformation
EMBER Strategic Technology Consulting —

Partnering for Your Success
EMBER's technology experts use industry-leading tools and best practices to discover, assess, and solve your most complex IT challenges, including
Find out how EMBER's Business Transformation Consultants can help create your
long-term IT roadmap to support your digital transformation.