Vendor Risk Management:
Are Your Vendor Partners
Making the Grade?
It is critical that your vendor relationships support your security and compliance requirements.
EMBER's Vendor Risk Management helps you identify any risks and engage with vendors to address them.
EMBER's Vendor Risk Management
Our team will assess each of your vendor relationships and provide tailored insights to ensure each one meets the highest standards for security, compliance, and efficiency. Utilizing enterprise-level software, EMBER provides insights into your vendors' network security, DNS health, patching cadence, endpoint security, IP reputation, application security, and more. We collaborate with your team to determine your risk acceptance thresholds and set up automated alerting when a vendor drops below it.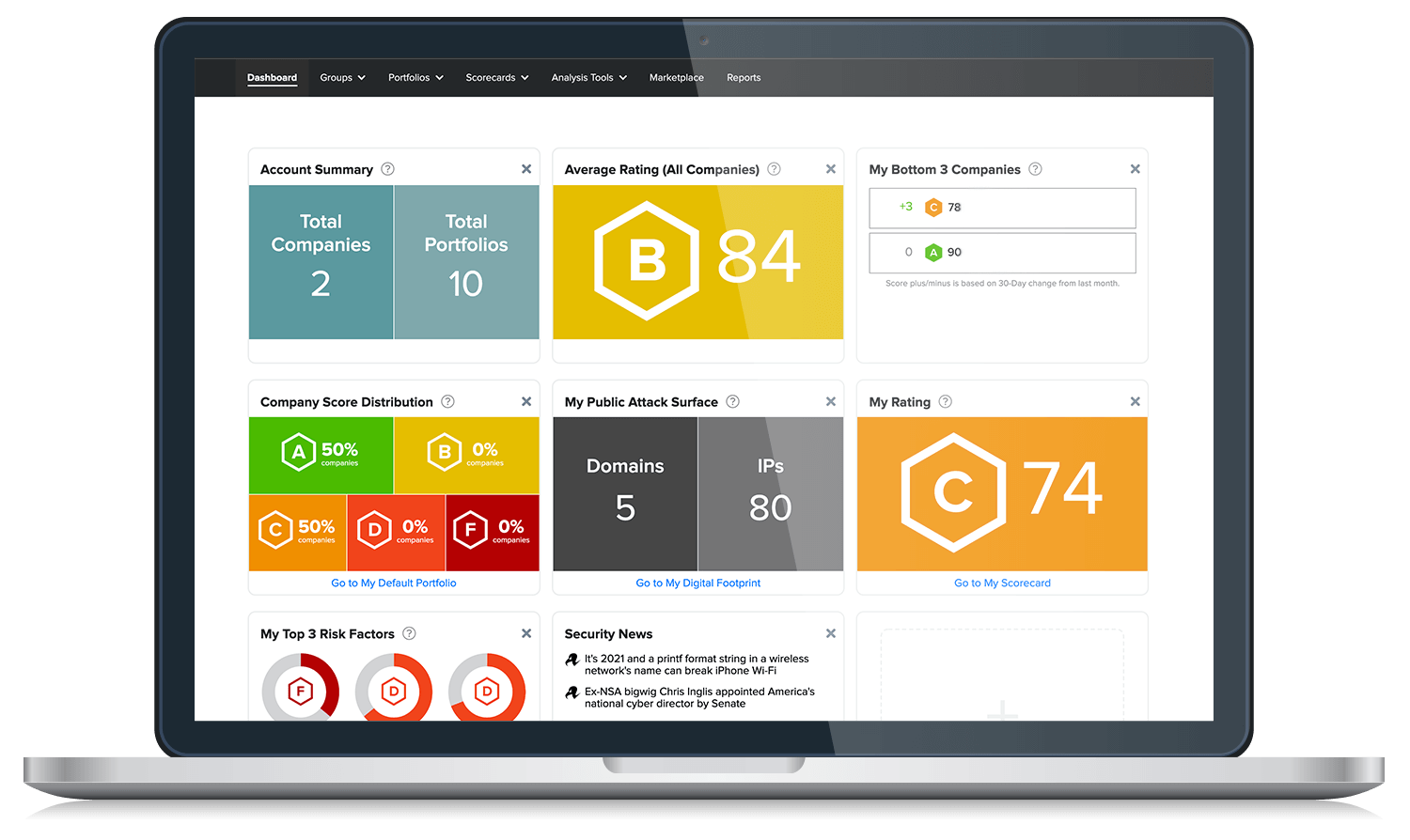 Security-Proof Your Vendor Relationships
Choosing the right vendor is tough, especially in a world where 45% of US companies have experienced data breaches (Source — 2021 Thales Threat Report). Partnering with another company means that their risk is your risk.
EMBER's Vendor Risk Management program works by maturing your Third-Party Risk Management (TPRM). Our Vendor Risk Management program identifies and remediates any potential compliance issues, program gaps, and business continuity concerns associated with your vendor relationships. When looking for a new vendor, we can help vet prospects before they are onboarded.
Vendor relationships should help to alleviate the complexities of your business, not complicate them further. EMBER's Vendor Risk Management secures your vendor ecosystem and protects your organization from potential business disruptions and negative impacts on business performance.
Tools We Use to Deliver
Vendor Risk Management
EMBER IT Services —
Security How You Need It
Building and maintaining an effective security infrastructure is expensive and time-consuming. Hiring and keeping top security talent is an ongoing challenge, and procuring and upgrading security solutions can wreak havoc on your capital budget.
EMBER offers a full range of services and solutions designed to protect your data, employees, and environment. These solutions are constantly evolving to meet new threats, scale quickly, and can dramatically reduce your capital spending.
Our team possesses an extensive IT background and employs best-in-class partners, tools, and methods. By combining our tactical expertise with security orchestration and automation, EMBER delivers unparalleled speed and responsiveness, keeping your organization safe and letting you focus on your core business.
Discover how EMBER's Vendor Risk Management solution can help secure your vendor partners and your business.