EMBER's Service Desk provides access through our online ticketing system, email, or by calling a live, US-based EMBER expert. Support incidents are evaluated for severity and dispatched to the appropriate technical team. Tickets are tracked and escalated as required until fully resolved. We provide users with complete transparency and proactive communications throughout the process and work hand-in-hand with your team to solve any issue — large or small. Whether it's resetting a password or facilitating an Azure migration, we fully integrate into your organization's culture. Most issues can be solved by simply sending an email.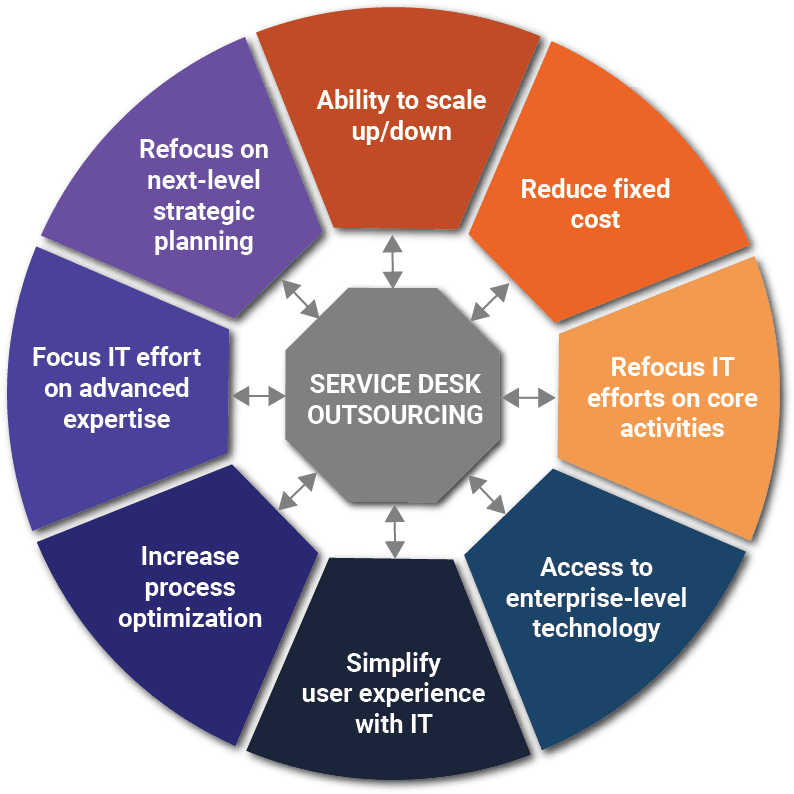 "About 30% of respondents believe that the most crucial aspect of customer service is speaking with a knowledgeable and friendly agent."
Live, Flexible, and Responsive Technical Support — Around the Clock
Building and maintaining a high-performance Service Desk is a complex, costly, and-time consuming challenge for many organizations. EMBER's Service Desk solution can boost your productivity by supporting mission-critical systems with our team of live, expert resources. Improve your response times and user satisfaction with EMBER's cost-effective, 24/7/365 Service Desk.
Tools We Use to Deliver Service Desk
EMBER IT Services —

Technology That Scales with Your Business
Building and maintaining an effective IT infrastructure is expensive and time-consuming. EMBER's full range of security and IT solutions can help you
Find out how EMBER's Service Desk can reduce your downtime and improve end-user satisfaction.